my story
I love to help people achieve their health goals.
I am Dr Ritu Sahni, a Certified Life Coach and Medical Doctor, and the Founder of LifeCoaching By Design. My passion is helping people. Specifically, to give motivation, encouragement, clarity and support to people who have medical conditions or individuals who want to improve their general health and fitness.
My journey to becoming a Health Coach started 23 years ago when I worked as a medical doctor in London, UK. I loved meeting new people, hearing their stories and, best of all, helping them improve their health.
Working with my patients, I realised there were areas of unmet medical needs that didn't have specific solutions. This led me to become a Pharmaceutical Physician for 19 years. I enjoyed working as part of a multi-disciplinary team, with biomedical scientists, medical professionals and industry leaders. What I loved most, was being involved in developing safe and effective new treatments, scientific research and pharmaceutical products that focused on giving patients the best solutions to their health issues.
Throughout my career I have valued taking on new challenges, learning and giving back to the community. That's why I started consulting and coaching groups and individuals. Firstly, to the pharmaceutical industry, corporate groups and now, to individuals who are struggling to meet their health-related goals.
I continue to strive to achieve personal goals in order to challenge myself, both mentally and physically. This has included ongoing professional development, volunteer work in the community, through to major fundraising activities by hiking the Great Wall of China in 2011 and the Inca Trail in 2014. Most recently, I put together a team and we walked the 30km CoastTrek in a day, raising money for the Fred Hollows Foundation.
I combine my medical, corporate and coaching experience with tried and tested techniques to create long-lasting change for my clients. It is these techniques that have helped me personally maintain my health and wellbeing through the experience of raising a young family, whilst evolving my career and relocating from the UK to Australia. Now I share these techniques with my clients.
As a Health Coach, I provide personal one-to-one coaching programs, workplace coaching and tailored coaching workshops to help people create alignment with their health goals and be empowered to positively thrive.
What I want you to know is that achieving your health-related goals doesn't have to be frustrating, overwhelming or hard. Even if you've tried everything and it didn't work, I know it is possible for you to improve your health.
If you need clarity, motivation and support to reach your health goals or help to navigate through a new diagnosis or chronic medical condition; it's time to take control of your health and be empowered to thrive. This is where I can assist. I will help you to successfully achieve your health-related goals by providing professional and medically-aligned coaching.
To learn more, or to book a free 20-minute Discovery Call, call me on +61 (0) 432 643 756 or email me ritu@lifecoachingbydesign.com.au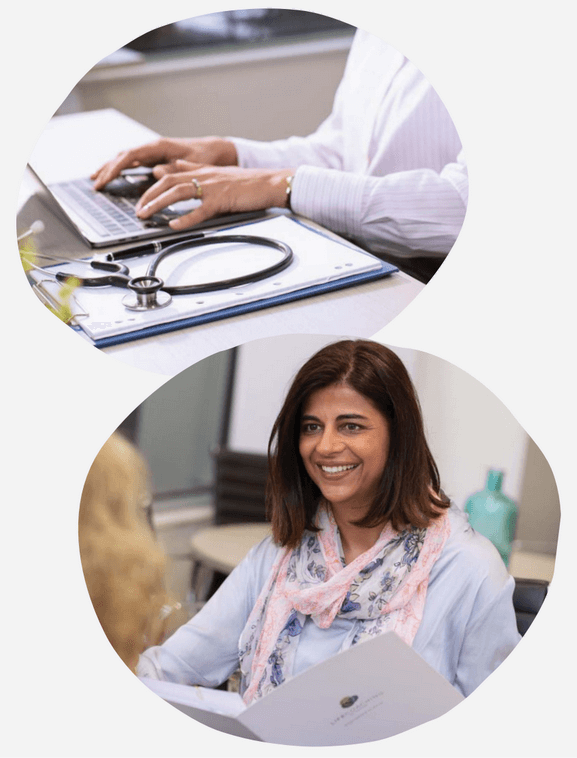 what makes me different
Professional Biography
I qualified from Guys and St Thomas' Hospitals Medical School in London, UK as a Medical Doctor and whilst working as a clinician, I attained Membership to the Royal College of Physicians, UK. I continued my studies to achieve postgraduate qualifications in Pharmaceutical Medicine and am a Fellow of the Faculty of Pharmaceutical Medicine, UK.
It was my life-long passion of helping people that led me to become qualified as a Certified Life Coach, training with the Life Coaching Academy and become accredited with the International Coach Federation (ICF) (Associate Certified Coach (ACC)).
It was my goal of helping my clients reach their maximum potential that led me to gain expertise in Neuro-Linguistic Programming techniques and become accredited in Behavioural Profiling (DISC and Motivators Practitioner).
My professional training, qualifications and experience have given me the skills to design and deliver coaching programs and workshops for individuals, corporate teams and groups that are results focused.
My experience gives me a unique understanding of my clients and what they need to positively take meaningful action to get long-lasting results. That's why when you work with me, I provide a:
• Holistic approach to your health and wellbeing
• Genuine empathy, respect, compassion and care for you
• Strong desire to achieve individualised outcomes
"The best way to predict your future is to create it"
- Abraham Lincoln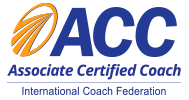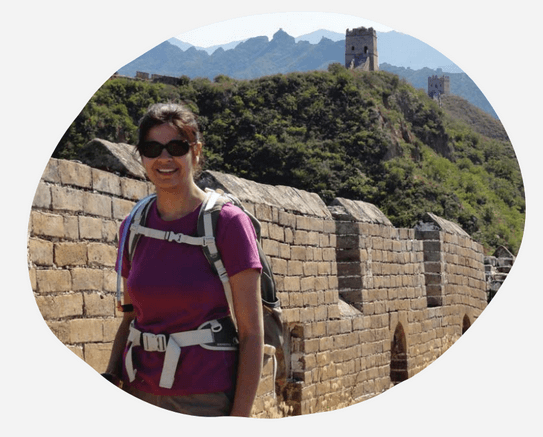 testimonials
I found my Life Coaching sessions with Ritu to be inspiring and very beneficial, helping me to discover deep inside what is truly important to me and what makes my life more satisfying. I became more determined towards taking action and reaching my destination.
As a result of the coaching sessions, the encouragement and having Ritu look from the outside, I also feel like I have become more confident and have a greater self-belief in myself.

Dr Amany, Health Practitioner, Melbourne
Ritu has helped me to move forward with her life coaching skills.
She listened patiently and her skill of asking questions in such a manner encouraged me to find the answers within myself and to see things in a different perspective.
I highly recommend Ritu as a Life Coach.

Romana, Small Business Owner, Melbourne
We were truly privileged to have had Dr Ritu Sahni facilitate a workshop on how we can all unlock our potential to achieve greater success on a professional and personal level. She is eminently qualified to do this, as she is both a medically qualified doctor and a life coach, trained in Neuro-Linguistic Programming (NLP) and in-depth behavioural profiling.
Ritu's presentation was interactive and engaging, providing us with great tips and strategies to use in our daily lives. We highly recommend her workshop.

The Speech and Drama Teachers' Association of Victoria
After reading the report and my own quick review of the results, I thought the findings were only partly accurate. Then I met with Ritu for our review and was able to fully integrate the assessment and how it applies to me. This contributed significantly to my own self-awareness and helped me to develop strategies to improve my interactions and influence in both my professional and personal life.

Dr Marli, VP, R&D, Global Pharmaceutical Company